"Making it possible for individuals, teams, leaders and businesses to realize how to do their best work has been my goal since 1987 when I had a profound 'ah-hah moment' and truly grasped my professional passion."
Realize Your Best Work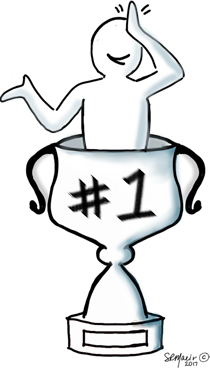 We are a performance improvement and organizational effectiveness practice which makes it possible for individuals and groups to realize how they can achieve their best work, manifest their vision and sustain success.
Our principal, Shirley R. Maeir, sphr, is a performance improvement maven, visual process professional, management effectiveness advisor and human resource consultant. Her big-picture, practical management style and hands-on experience serve to form the foundation of her work. Shirley approaches organizations with a commitment to customer service, strong interpersonal skills, strategic problem solving and sound business orientation.
Shirley has held positions of increasing responsibility in a variety of industries such as social service, healthcare, financial services, restaurants, technology, consumer products and client service/consulting. Positions both inside and outside of organizations have shaped her point of view. She has led within complex organizations as well as served small & medium size organizations as an external consultant. Shirley has been successful with diverse populations, business cultures and organizational size where she has detangled a myriad of compliance and staff issues in regulated businesses and unionized work settings. Mrs. Maeir has 25+ years of business experience, holds the designation of Senior Professional of Human Resources issued by the Certification Institute of the Society of Human Resources Management. She received an MA in Industrial Organizational Psychology from New York University and BS from the University of Iowa where she majored in Psychology and minored in Women's Studies.